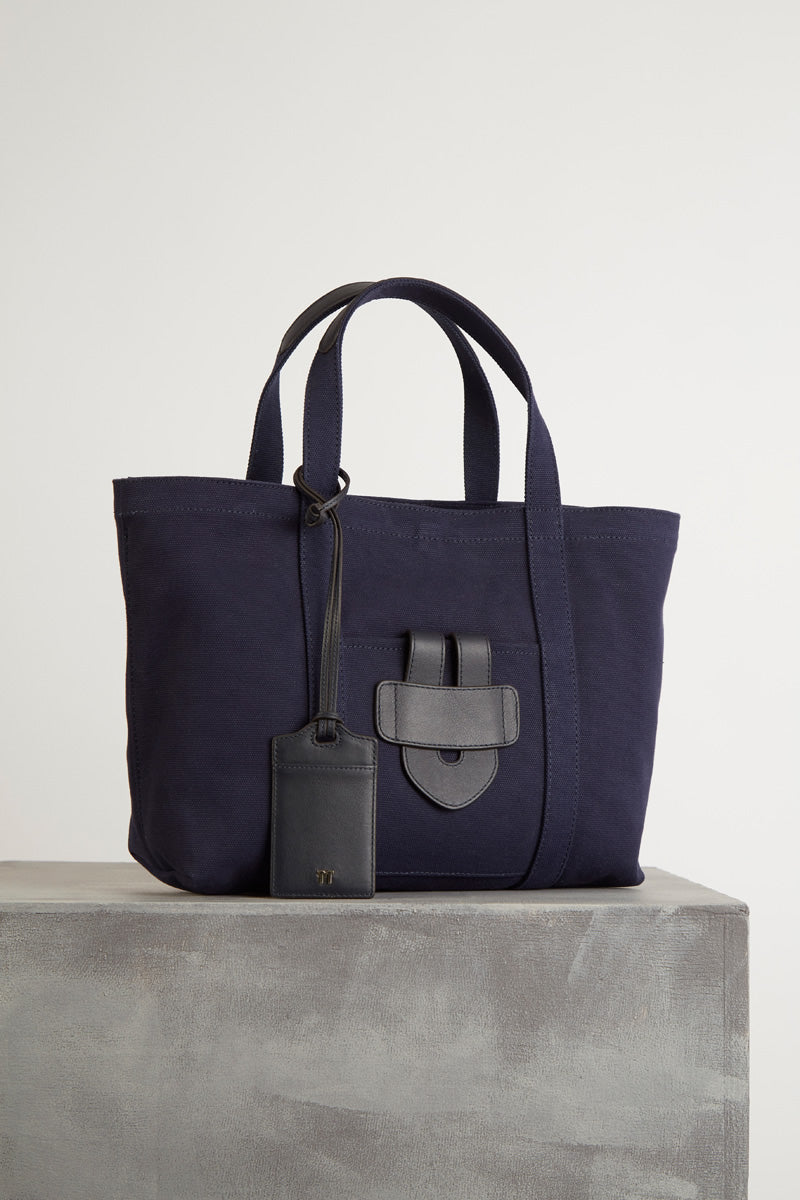 SIMPLE BAG Canvas and Leather
DESCRIPTION
The latest arrival of the iconic line ZELIG takes the shape of a cotton canvas tote bag. Its clean lines reveal a small front pocket that closes with a luxurious handmade patent leather tab enhanced with shimmering colours, a signature detail of this model. A clasp facilitates the closure. A subtle invitation to travel is launched with this light and spacious bag complete with a leather tag featuring the house initials TM in brushed metal. With its protective veil, this easy-to-clean model will elegantly carry all of your essentials.
80% COTON FABRIC 20% COW LEATHER
Frais de livraison (standard) offert a partir de 400€ en France métropolitaine. Frais de retour offerts en France métropolitaine, Belgique, Allemagne, Italie, Espagne, Pays-Bas, Portugal, Luxembourg. En savoir plus.