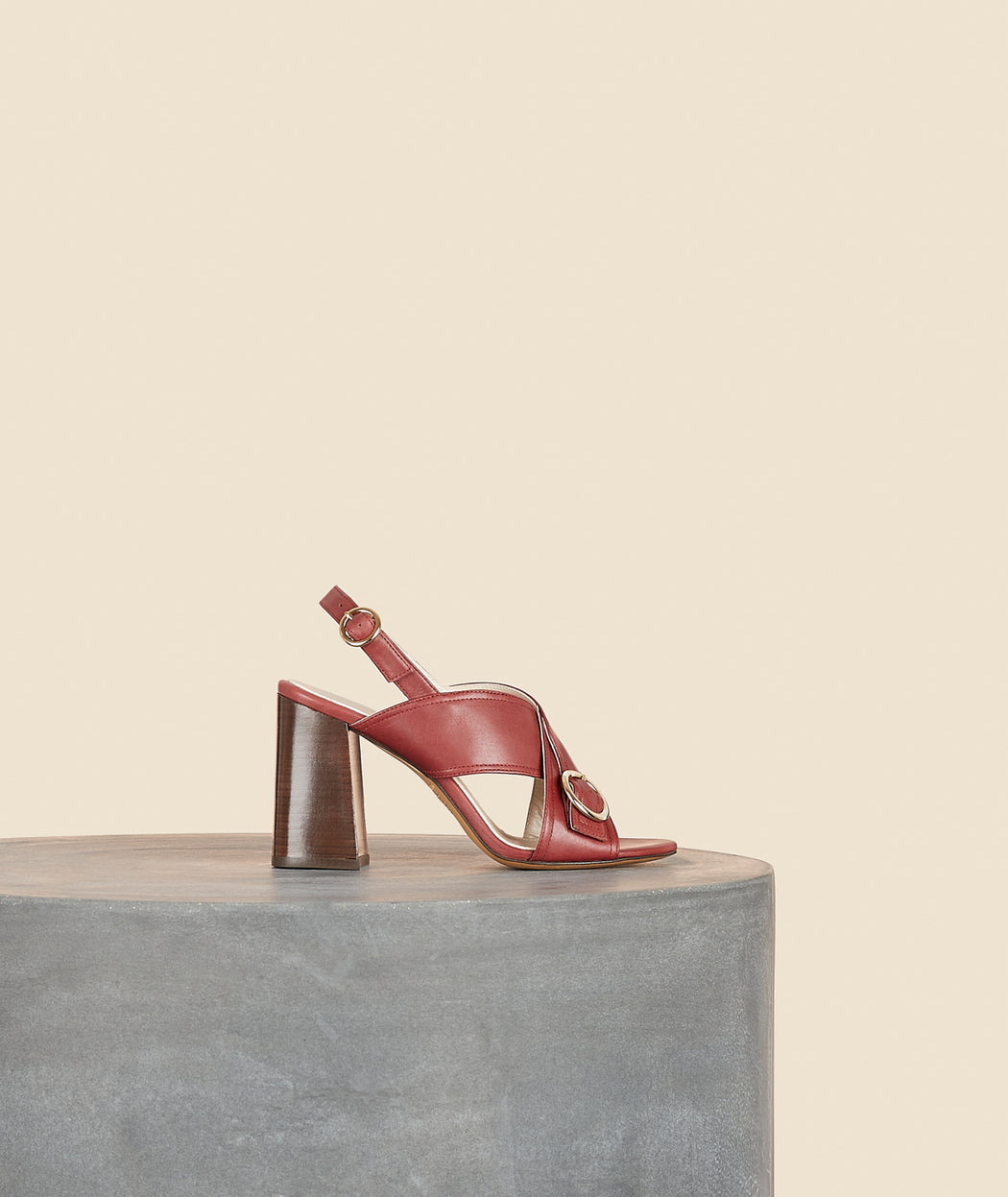 HIGH HEEL SANDAL GALICE
DESCRIPTION
The instep is covered by two crossed leather straps adorned with a large gold buckle. Highly sophisticated, the GALICE high-heel sandal is open at the heel, and the ankle is supported by a strap fastened by a gold buckle. The wide heel provides stability and a modern touch.
100% SUEDE GOAT LEATHER
Frais de livraison (standard) offert a partir de 400€ en France métropolitaine. Frais de retour offerts en France métropolitaine, Belgique, Allemagne, Italie, Espagne, Pays-Bas, Portugal, Luxembourg. En savoir plus.